Welcome to The Saracens Head
Spend This Christmas at The Saracens!
Fail to prepare, prepare to have a rubbish Christmas dinner (or something like that). Click on our menus for a closer look and get booking! Your download includes a booking form and all the info you need to secure your xmas seat. LET THE COUNTDOWN BEGIN!
We are proud to say that many of our customers visit us regularly. That's the best feedback you can get.
tina sosinski - Manager
The Saracens Head is a traditional pub and steak house in Meir, Stoke on Trent. We are not part of a big, brewery owned pub chain. We offer something more personal than that and our focus is on service and quality.
Take a look at our extensive menu which is served 7 days a week. We also have Light Bites & Kids menus and all our produce is locally sourced wherever possible.
If you are looking for somewhere to celebrate a special occasion, we have just the room for you. Light, bright and full of great period features, it the perfect place to party!
So pop in for a pint in the bar, tuck in to a steak in the restaurant or share a wine with friends on our deck (weather permitting that is!). Either way, we look forward to welcoming you,
Phone
01782 311 073
Location
The Saracens Head
235 Sandon Road
Meir
Stoke on Trent
ST3 7BL
Hours
Mon - Sat 12pm - 9.30pm
Sun 12pm - 8.30pm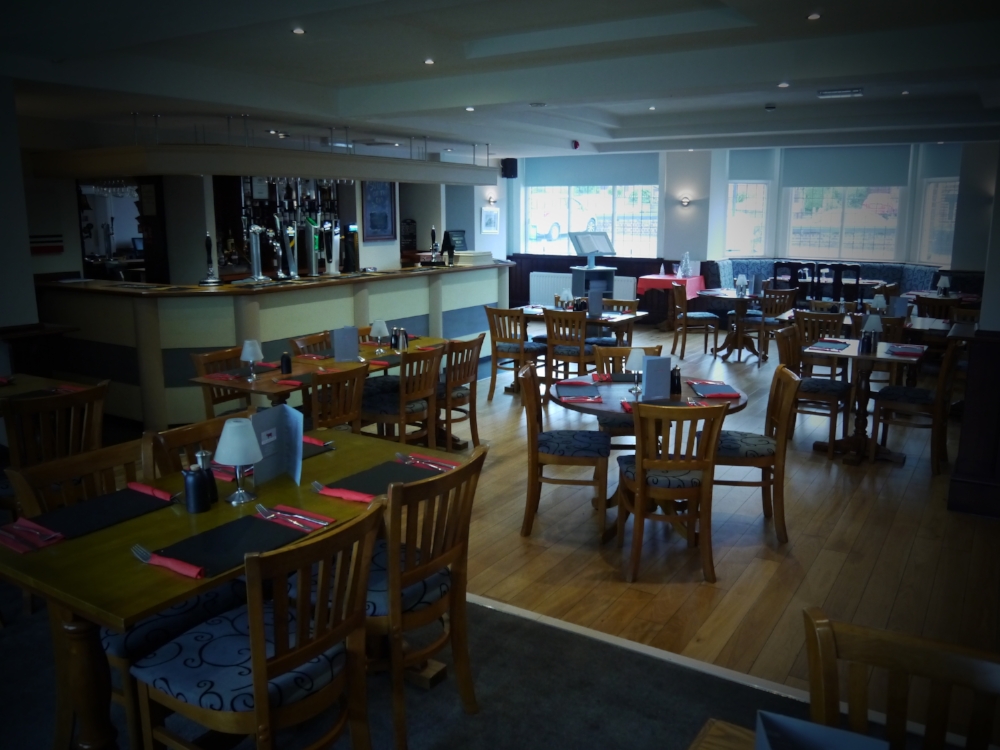 Our beautiful function room is now available to hire. Now that's something worth celebrating.
Period features, a private bar and a proper dance floor!
If you have spent any time searching for a function room in the local area, you will know just how difficult it is to find the right venue. All to often a dusty storage room is offered with a huge hire cost. Fear not, we have exactly what you have been looking for!
Our Function Room is situated on the first floor, completely separate from the bar and restaurant. It even has its own toilets so no more cues!
Where ever you look you will find stunning period features from the huge feature oak fireplace to our beautifully restored bar. There is still scope for you to put your own stamp on the room though. We have used neutral colours throughout so any decorations you bring will fit right in.
Our stunning function room can cater for up to 100 people (55 when seated). It boasts a fully stocked bar, DJ's area, spacious dance floor and feature fireplace. It can be hired for Funerals, Christenings, Weddings, Charity nights, Birthday Parties (excluding under 25's) and many other occasions.
There is a standard room charge of £100 (which includes your designated bar staff). This charge will be waived if the function includes one of our buffet menus. (20 person minimum)
Evening functions begin at 7.30pm. There is a charge of £25 per hour if you require the room before this time.
A refundable deposit of £50 will be taken per function.
Any of our menus can be adapted or added to, to suit your needs.
Click here to view our cold buffet menu
Phone
01782 311 073
Location
The Saracens Head
235 Sandon Road
Meir
Stoke on Trent
ST3 7BL
Hours
Mon - Sat 12pm - 9.30pm
Sun 12pm - 8.30pm